Spa hotels in Heviz
Lake Heviz is the largest thermal lake of Europe with curative effect. The water of Heviz Lake contains calcium, magnesium, sulphur and bicarbonate, which allows widespread use from prevention to curing. The complex balneotherapy is based on the medicinal mud and the thermal water. The cure is suitable to the treatment of locomotor, neurological and gynaecological diseases. It's not a coincidence, that in this unique natural environment spa and thermal hotels were built in Heviz utilizing the curative effects of Heviz Lake.
The newest spa hotel of Heviz, Hunguest Hotel Mirage opened its gates in January 2013. The hotel is directly connected to the St. Andreas Hospital, so it offers complex medicinal services.
The 4-star Hotel Spa Heviz was built directly on the shore of Lake Heviz, a wide range of wellness and medicinal services are at its guests' disposal.
The only 5-star luxury hotel of Heviz, the Lotus Therme Spa Hotel awaits its guests in the middle of a 17 hectare park with unique wellness and spa services.
The Danubius Hotels Group also opened 2 hotels in Heviz: Danubius Health Spa Resort Heviz and Danubius Health Spa Resort Aqua that provides all inclusive services to its guests.
(2013-05-29)
Heviz Hotels Booking - apartments and spa thermal hotels in Heviz



   Back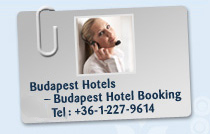 Search free rooms - check room rates